Start with the basic 2 to 3 colors for a dragon symbol.  Then substitute each solid color for different photos of ordinary things like walls and floors.
BLANK TEMPLATE: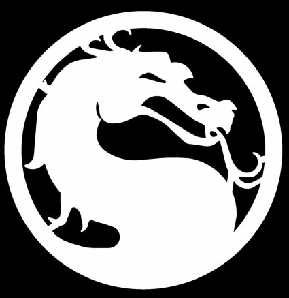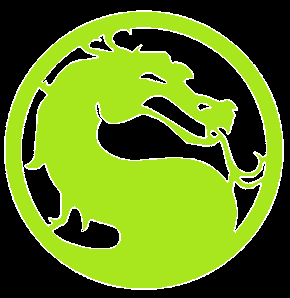 SIDEWALK: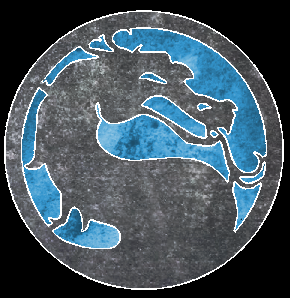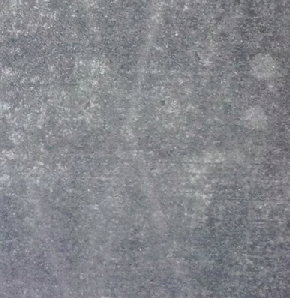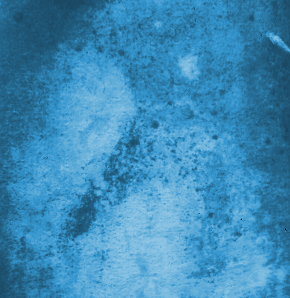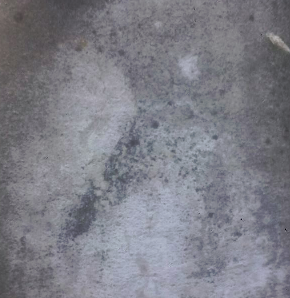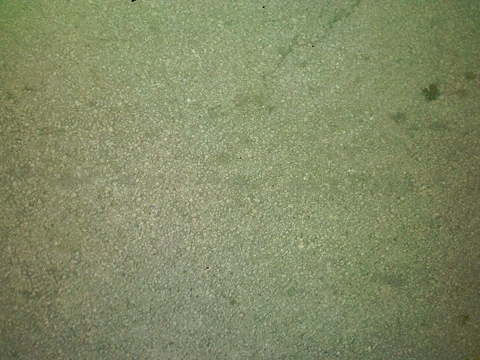 The rocky ground, at 3 a.m.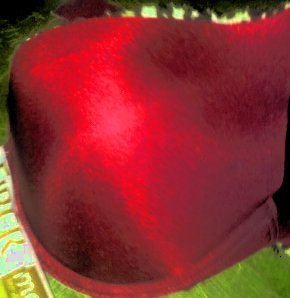 OUTER SPACE: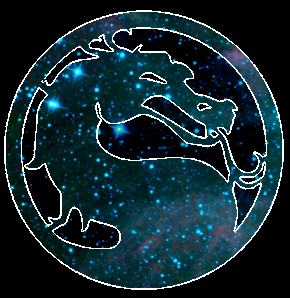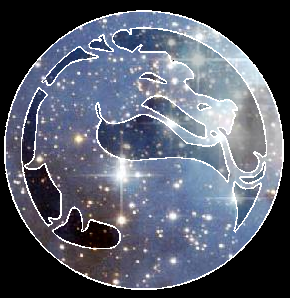 Just search Google for "outer space" and you'll find this right away.
A GIRL'S PURSE: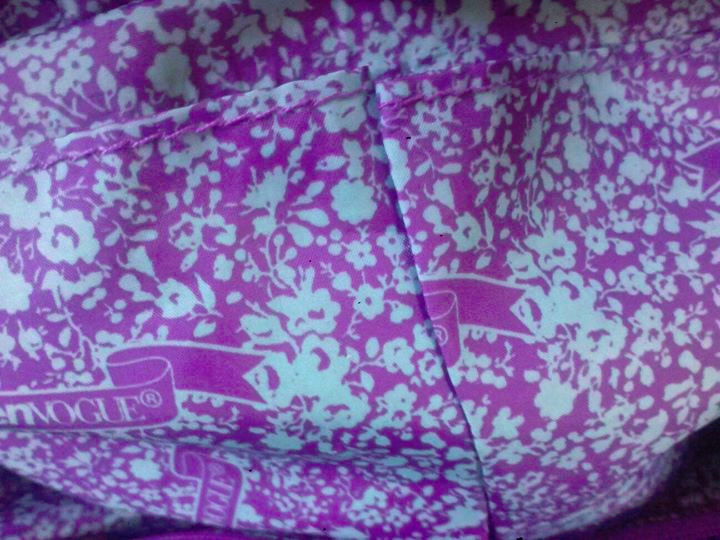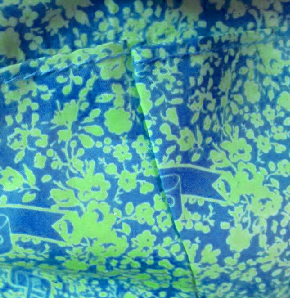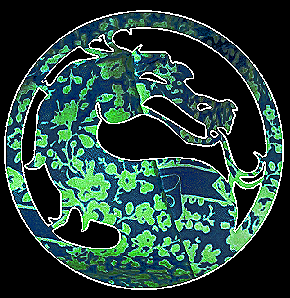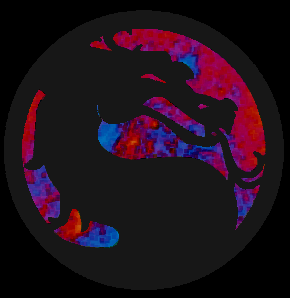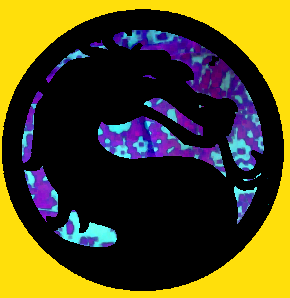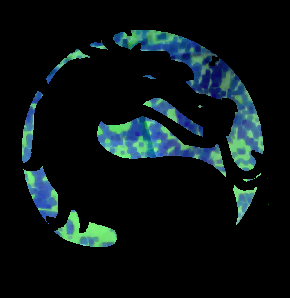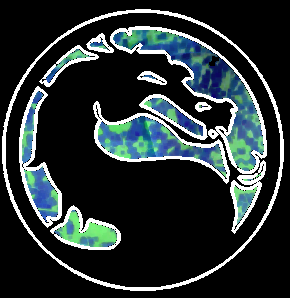 THE CLOUDS (not my photo):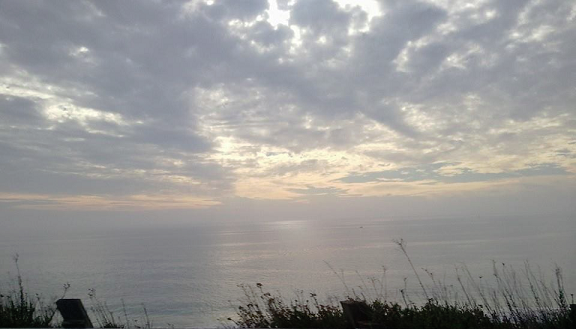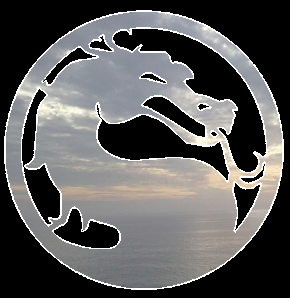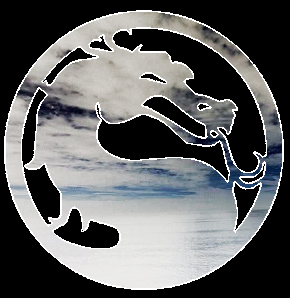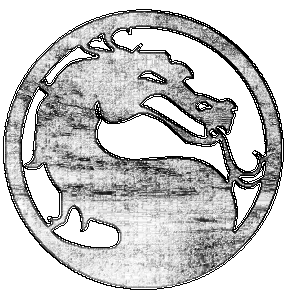 A BABY GIRL'S CAR: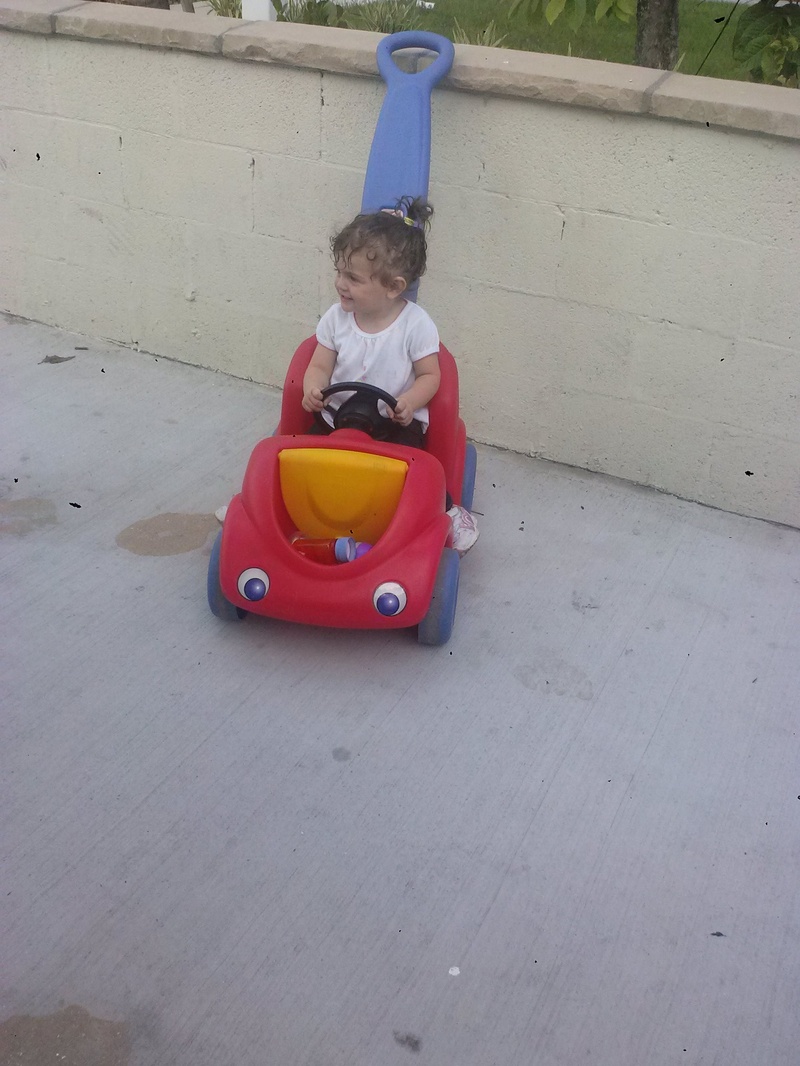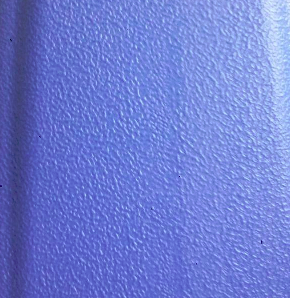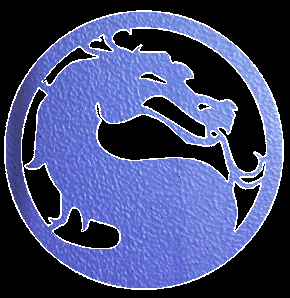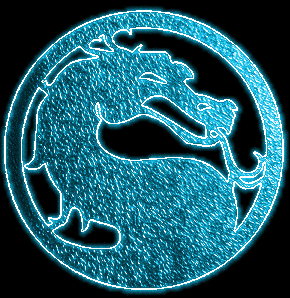 CHAIR: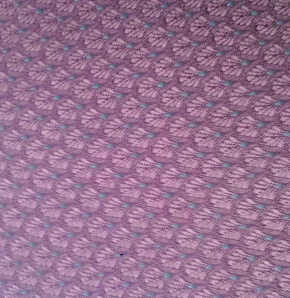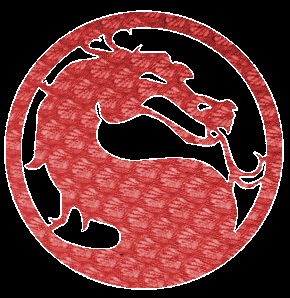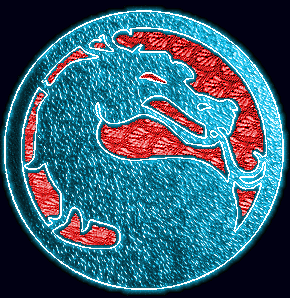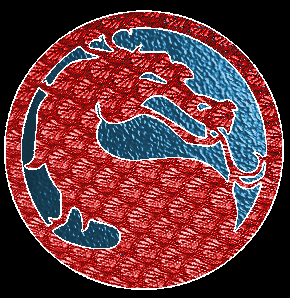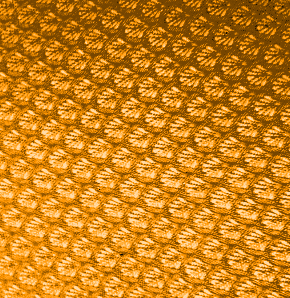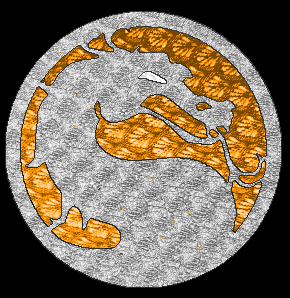 Silver and gold are frequently mentioned together.  In the 1890's decade, silver and gold became a major political debate, as Republicans and Democrats differed in which material they wanted to become the future monetary standard.  Some scholars say that "The Wizard of Oz" has underlying themes of silver and gold - the Tin Man, the Yellow Brick Road.
COOKWARE (being thrown out):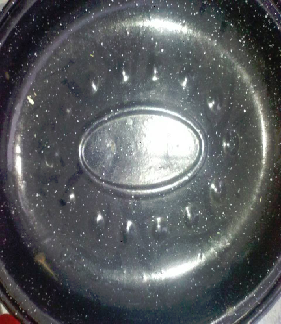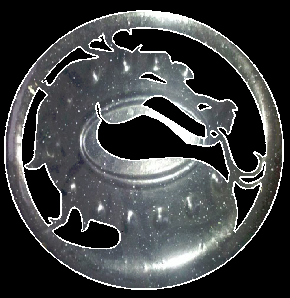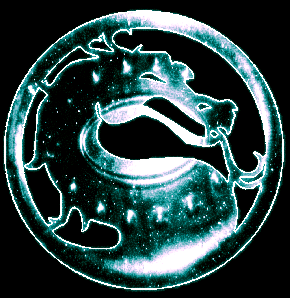 I used Paint Shop Pro 6 - that's from 2001.  Corel Paint Shop Pro Photo XI is newer.
THE WALL: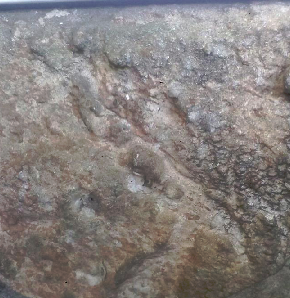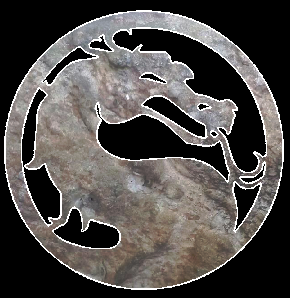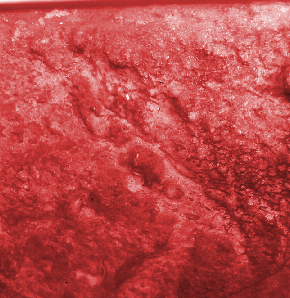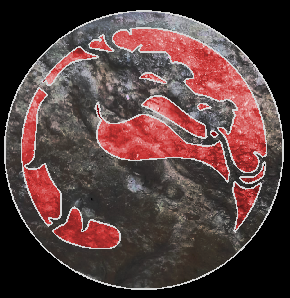 PLASTIC BOWL OF WATER: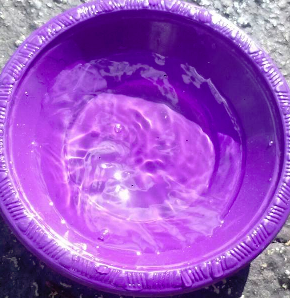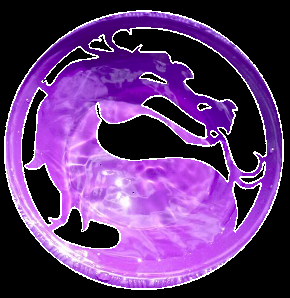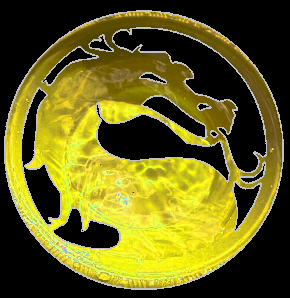 CAT FOOD: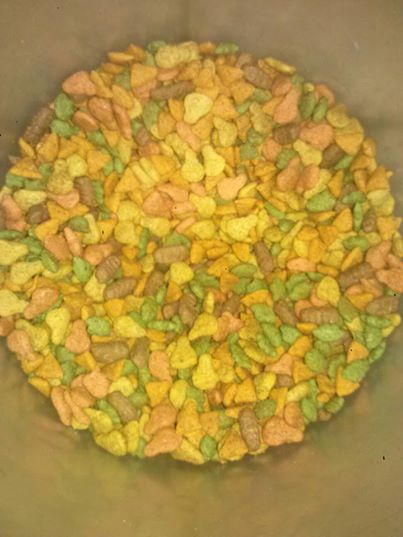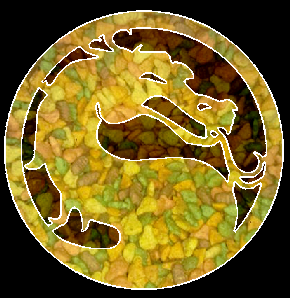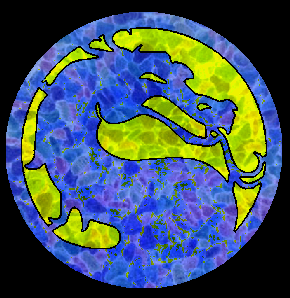 CONCRETE SIDEWALK: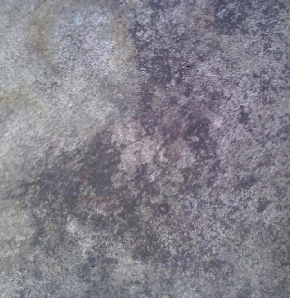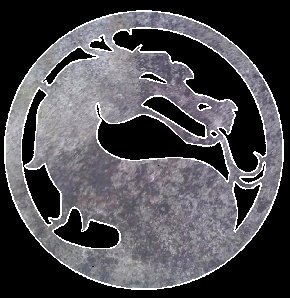 BLACK ASPHALT STREET: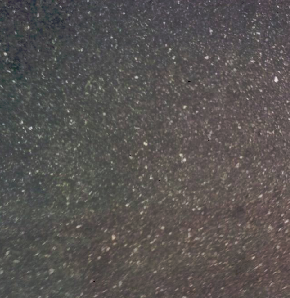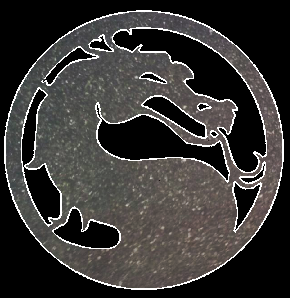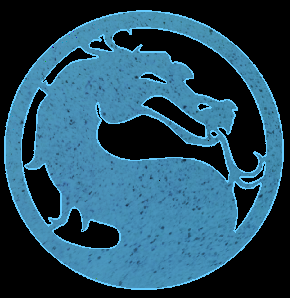 BACK OF A BUS SEAT: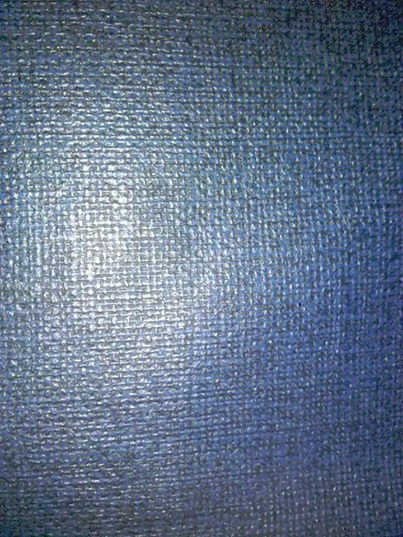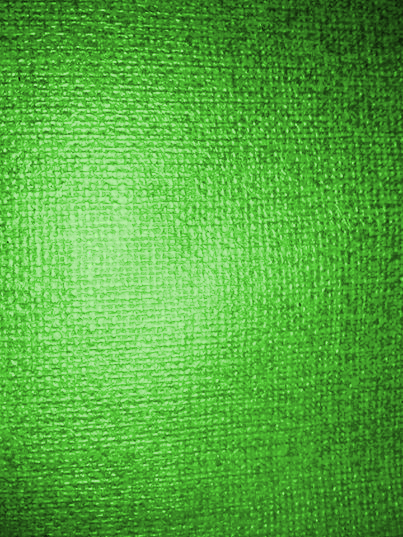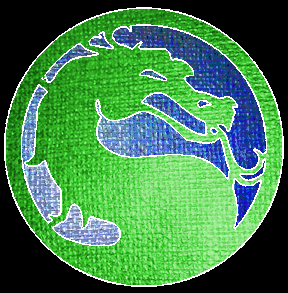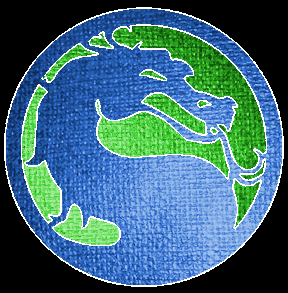 PURPLE BRA: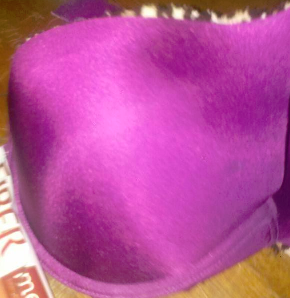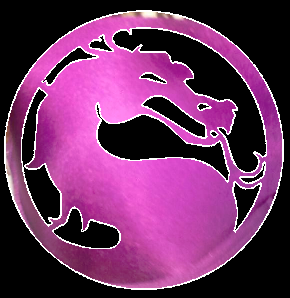 It takes several effects to get a picture looking good.  Then: the edited bra, over a background of the regular bra.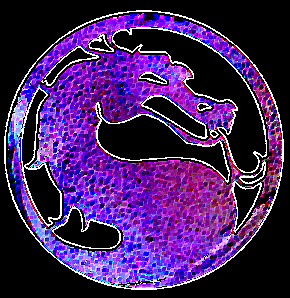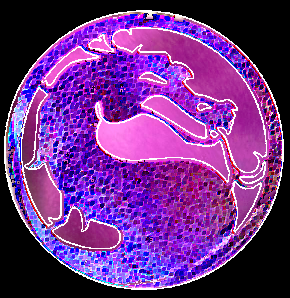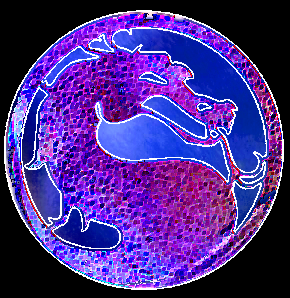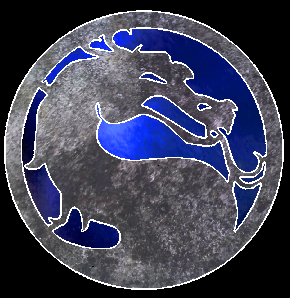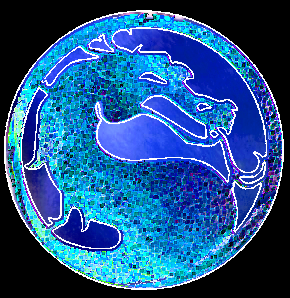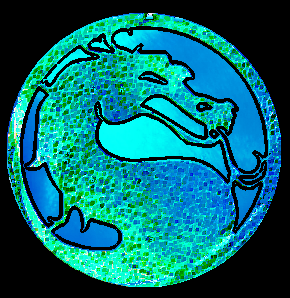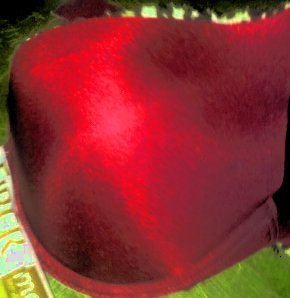 MARBLE COUNTERTOP 1: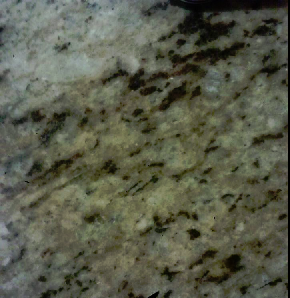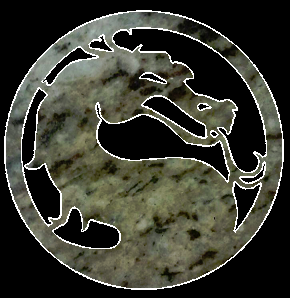 MARBLE COUNTERTOP 2: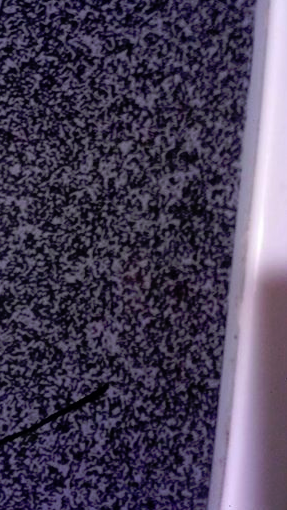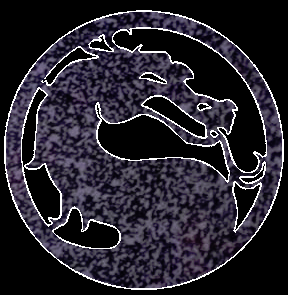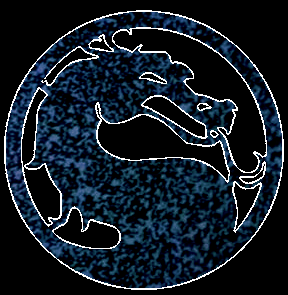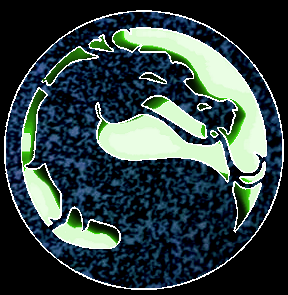 Now imagine Marble Counter 2 against Asphalt Street!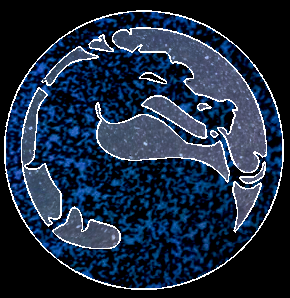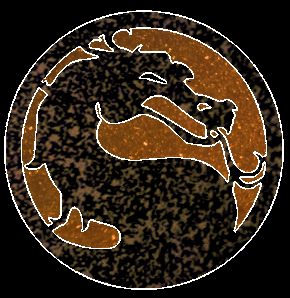 Or, to reverse that, Asphalt Street against Marble Countertop 2: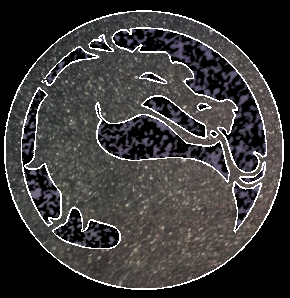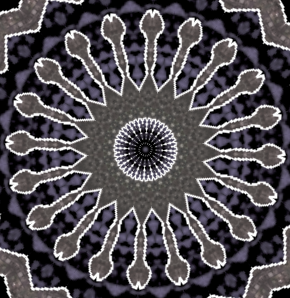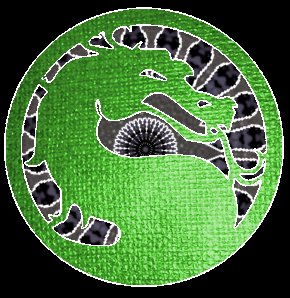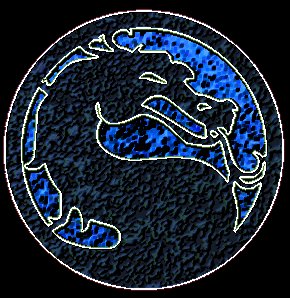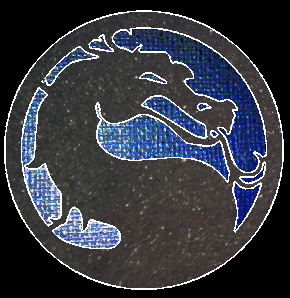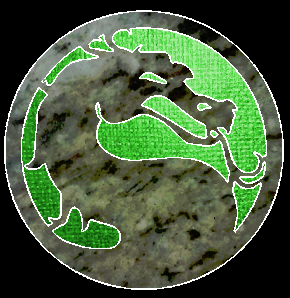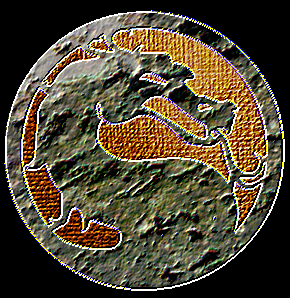 TREE: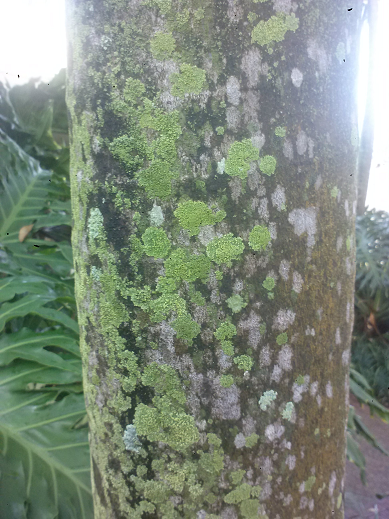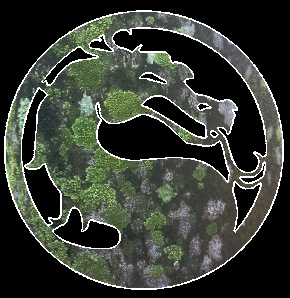 GREEN GRASS: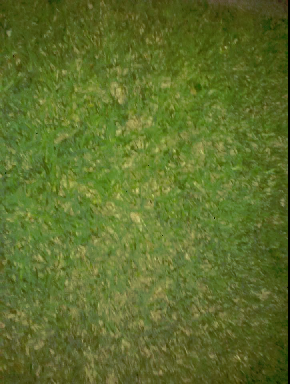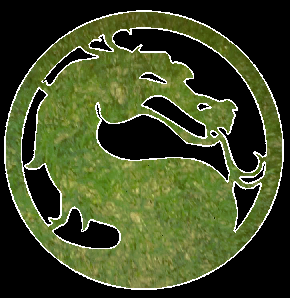 Grass ground.  I also re-colored the green grass to become red, below, and used it as the texture for the lettering in the "Mortal Kombat Begins" title picture.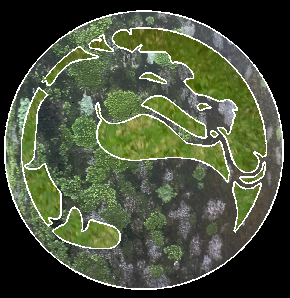 Okay, maybe still kinda lame.  BUT!  More effects produce this cool blue background.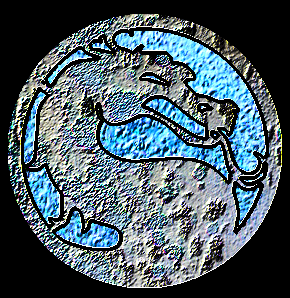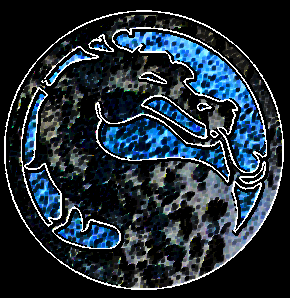 You would NEVER think it's a photo of a tree against grass.
So now picture there being black trees, and blue grass, somewhere in Outworld.
SEA HORSE: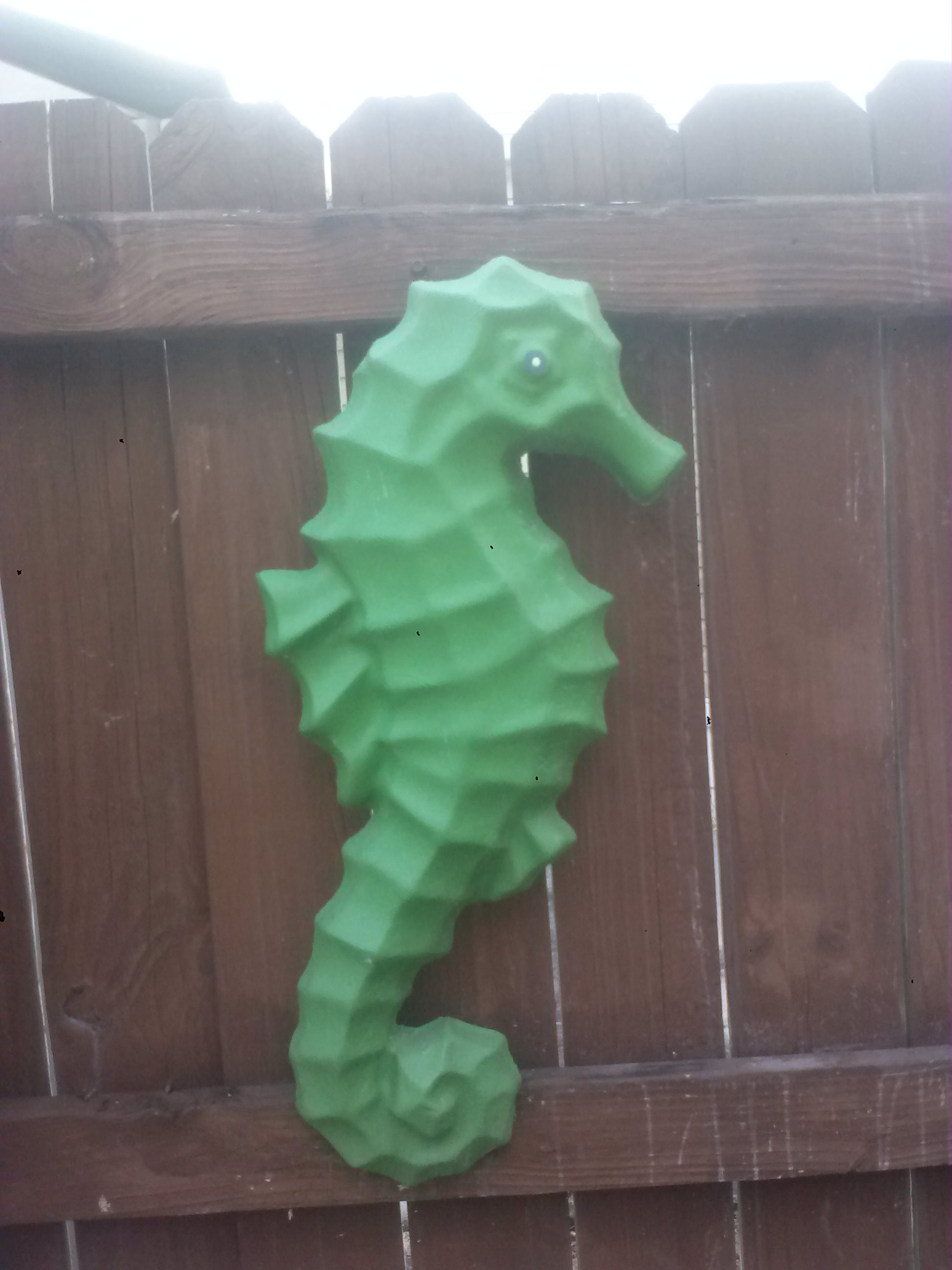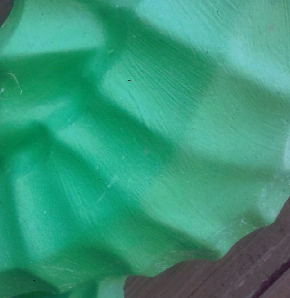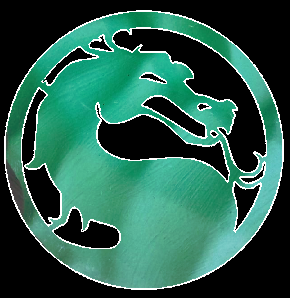 Red Grass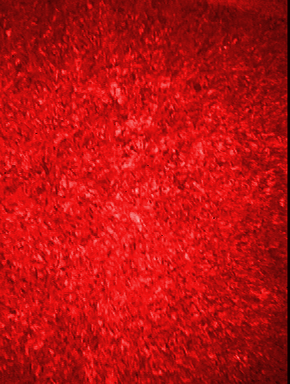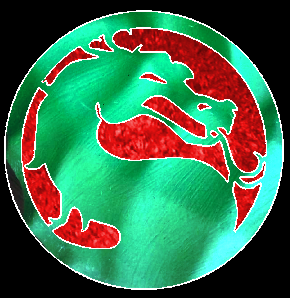 BUS SEAT: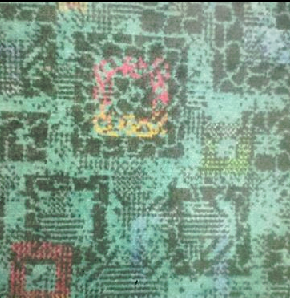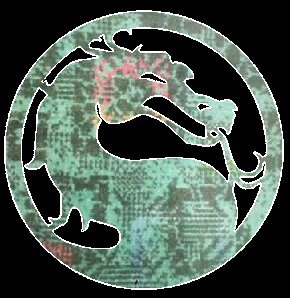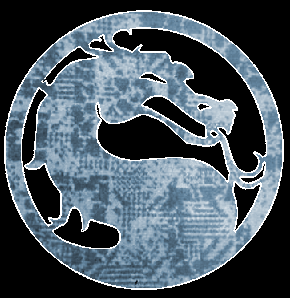 GARBAGE CAN at Cumberland Farms Gas Station: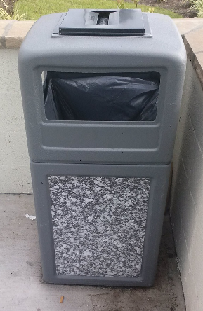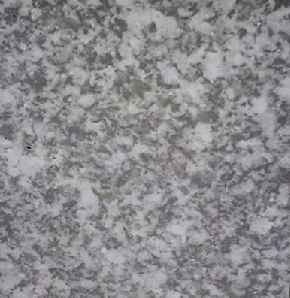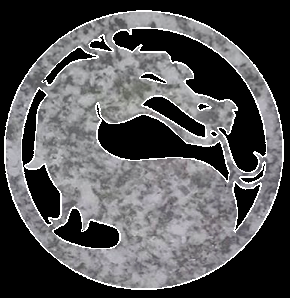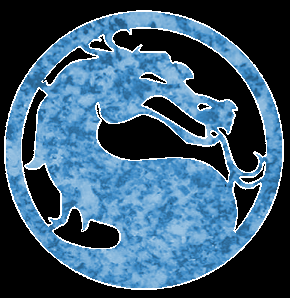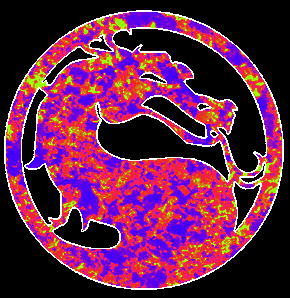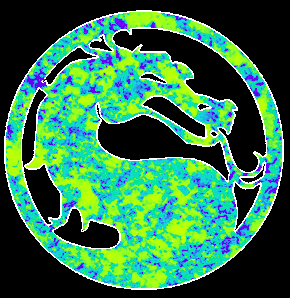 Now some more, just for fun.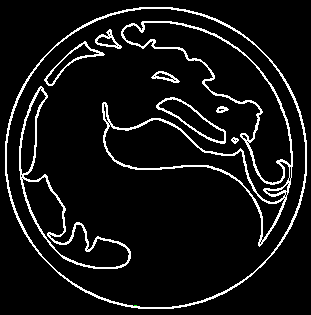 Maybe not that important, but still kind of cool.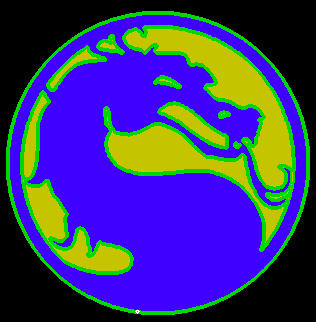 This is based on the very simple premise of blue for Sub-Zero, against yellow for Scorpion, with a light touch of green for Reptile.  This is what it might look like in the 80's 8-bit era.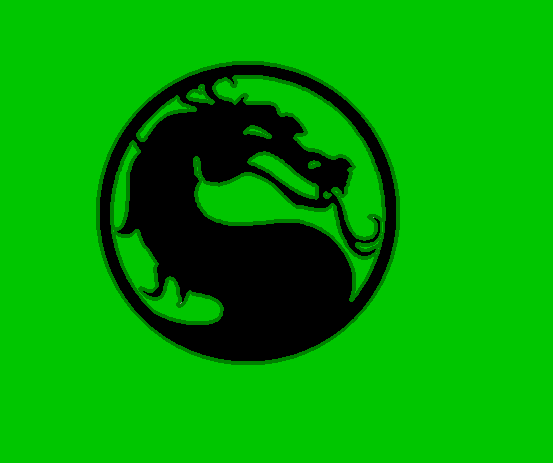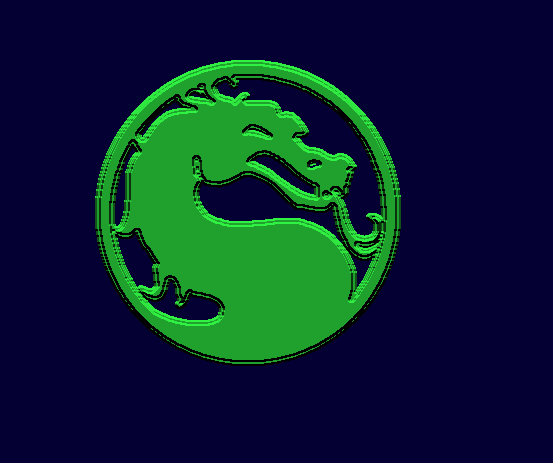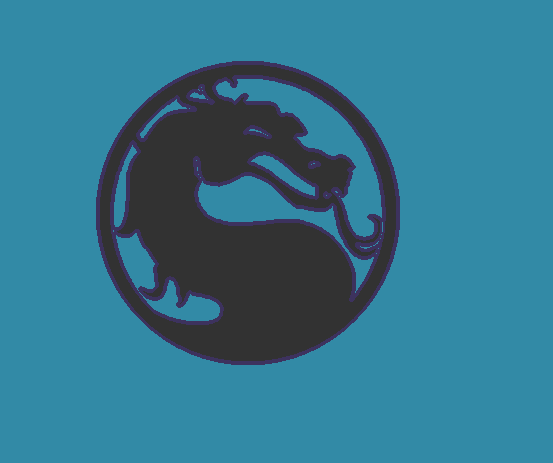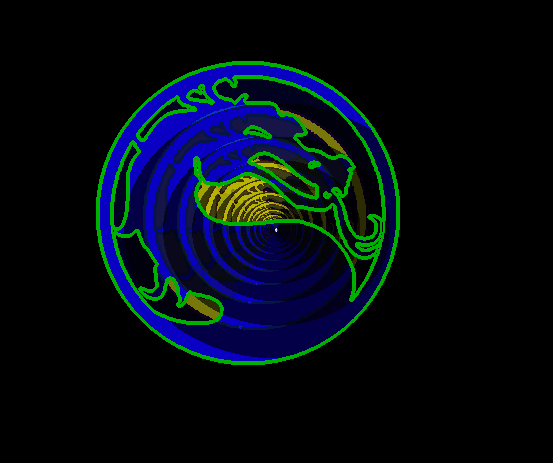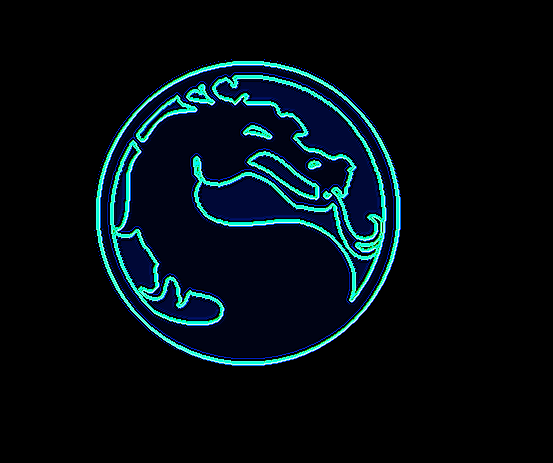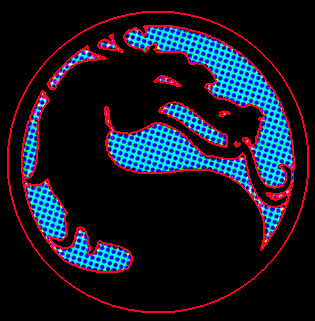 Might make you remember 1950's Superman comics,
or 80's Nintendo Mario.  The nostalgia of a time when stuff was filled with action and yet was clean the whole way through.
Also true of clean versions of Mortal Kombat for the Game Boy and Game Gear.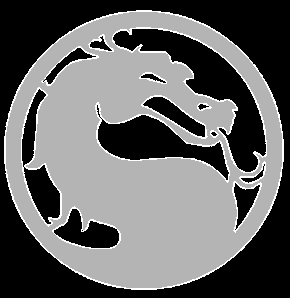 Like the gray text against black.